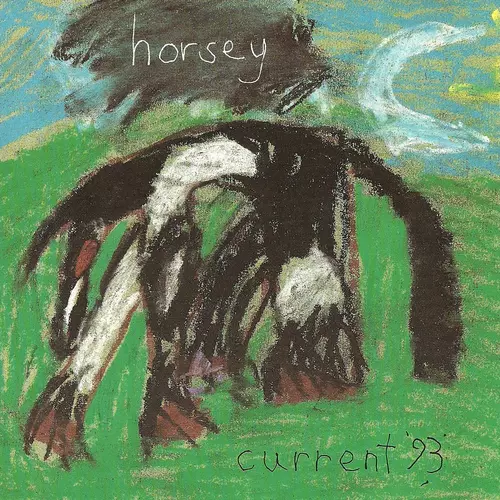 Horsey
Available Formats
Tracks
Price
Buy
Download Album ()
6 tracks

£

7.99

Download Album (

MP3

)
6 tracks

£

7.99
Description
Current 93 - Horsey
Personnel:
David Tibet
Steven Stapleton
Tony Wakeford
Dik
Douglas P.
Makoto Kawaguchi
Ichihara Shinya
Uchida Ryuji
Takashima Satoru
Sleeve Notes:
Current 93 on the crippled hobbyhorse in England:
David Tibet, Steven Stapleton, Tony Wakeford, Dik, Douglas P.

Current 93 on the seared shore of Shizuka:
David Tibet, Kawagachi Makoto, Ichihara Shinya, Uchida Ryuji, Takashima Satoru.

Tracks I to III were mixed by Steven Stapleton and engineered by Colin Potter at ICR Studios, Tollerton, York.

Tracks IV to VI were originally released on the Horse album, available as a 12" record in a box set with Lumbs Sister by Nurse With Wound and Lex Talionisby Sol Invictus. The box set was limited to 2000 copies.

Track VI first appeared on a 7" record given away with the Ptolemaic Terrascope magazine.

Track IV is previously unreleased.

All tracks by D. Tibet / Current 93, except "Diana" which is written by Colin Pearson and published by Our Music Ltd. It appeared on the stunning First Utterance album by Comus.