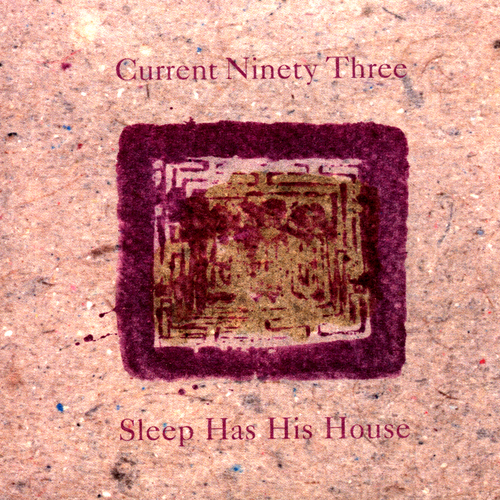 Sleep Has His House
Available Formats
Tracks
Price
Buy
Download Album (

MP3

)
9 tracks

£

7.99

Download Album (

MP3

)
9 tracks

£

11.99

Download Boxed Set (

MP3

)
23 tracks

£

7.99

Download Boxed Set (

MP3

)
23 tracks

£

11.99
Description
Current 93 - Sleep Has His House
This is a reissue of the original CD album of 2000, with several corrections to the artwork. This will be generally available, both from Durtro Mail Order, Jnana Records and from regular shops and mail order outlets. The album comes in a digipak with full colour 12 page booklet featuring all lyrics, a photograph of David's father (whose "death" was the inspiration for the album), and a painting by David entitled "Death Overshadows My Father".

THIS 3 CD set comprises three separate items. Included in this set is:

* The standard CD edition described above.
* A CD reissue of the original double-vinyl version of the album, which featured several different mixes to the CD edition above. This comes in an identical digipak, but has a different coloured CD label (powder blue, as opposed to the paper-brown of the standard CD version of the album). A sticker on the CD cover makes clear which is the 'double-vinyl' version.
* A 51 minute long CD of harmonium drones created by David Tibet whilst working on ideas and melodies and faces prior to recording SLEEP HAS HIS HOUSE. This CD comprises 5 pieces, which are all instrumental, except for an 11 minute 38 seconds alternate take of "The God Of Sleep Has Made His House", a song which features on SLEEP HAS HIS HOUSE. This comes in a black clam-shell case with a sticker on the front.

This item is also available from Jnana Records.

Please Note all taxes on CDs and LPs are included in the list price... if you are ordering from outside the EU this Tax is credited back via discounted postage prices.

Tracklisting
Download Album (DURTRO JNANA 1925CD)
Download Boxed Set (DURTRO JNANA 1925CD)